Furnace Exit Gas Temperature (FEGT) monitoring is a critical parameter, which can be used to preserve the boiler operation and performance including emission, reliability and safety. The FEGT in a utility boiler requires monitoring during boiler start-up and on-line operation to minimise undesirable condition to occur.
The FEGT can be affected by the following operational parameters:
Excess air level

Furnace heat absorption rate
Burner/mill selections, burner tilt angle
Coal quality
Boiler FEGT Measurement & Monitoring
Maintaining the FEGT within the design limit during the normal operation can ensure boiler operability, thermal performance and boiler reliability. However, most of the boilers are lacking of proper instrumentation for FEGT measurement.
As such, an infrared system has been developed to measure the flue gas temperature. Infra-view® Infrared Boiler Thermometer is a patented, remote sensing infrared detector that monitor flue gas temperature ranging from 121° C to 1649° C.
The Infra-View® sensor detects the heated CO2 gas created in a boiler or furnace. The infrared spectral response of the Infra-View® sensor is pre-set specifically to detect CO2 infrared energy. Since the Infra-View® detector is sensitive to only the hot CO2 gas spectrum, it can measure the average, high or low temperature of the CO2 gas directly within the field of view. It is supplied with a rugged protective-cooling jacket that can be permanently flange mounted into the boiler or furnace for FEGT measurement.
It gives a direct and non-contact infrared temperature measurement with high accuracy, reliable and low maintenance features. In addition, a mobile Infra-View® can be configured to be left at the boiler's view port during the tuning activities without getting overheated
TECG Control is the exclusive distributor of Infra-view® in South East Asia – a superior and proven solution with more than 1500 installation worldwide.
Spatial FEGT Measurement System – Insight of the combustion
With multiple sensors installed, furnace temperature profile will be generated to Spatial FEGT Measurement System for continuous online monitoring. The hot spot and poor combustion area will be identified to provide accurate boiler tuning for combustion optimization.
Benefits:
Minimize Slagging.
Control the highest FEGT temperature that  the boiler can operate, as FEGT should be maintained below below the ash softening temperature.
Prevent Boiler tube leakage.
Surge of high furnace flue gas temperature lead to boiler tube early oxidation and premature leakage.
Combustion balancing / Fire-ball centering.
Intuitive temperature profile, provide user the visibility for combustion tuning.

Boiler Performance Monitoring

 
What our customers say about FEGT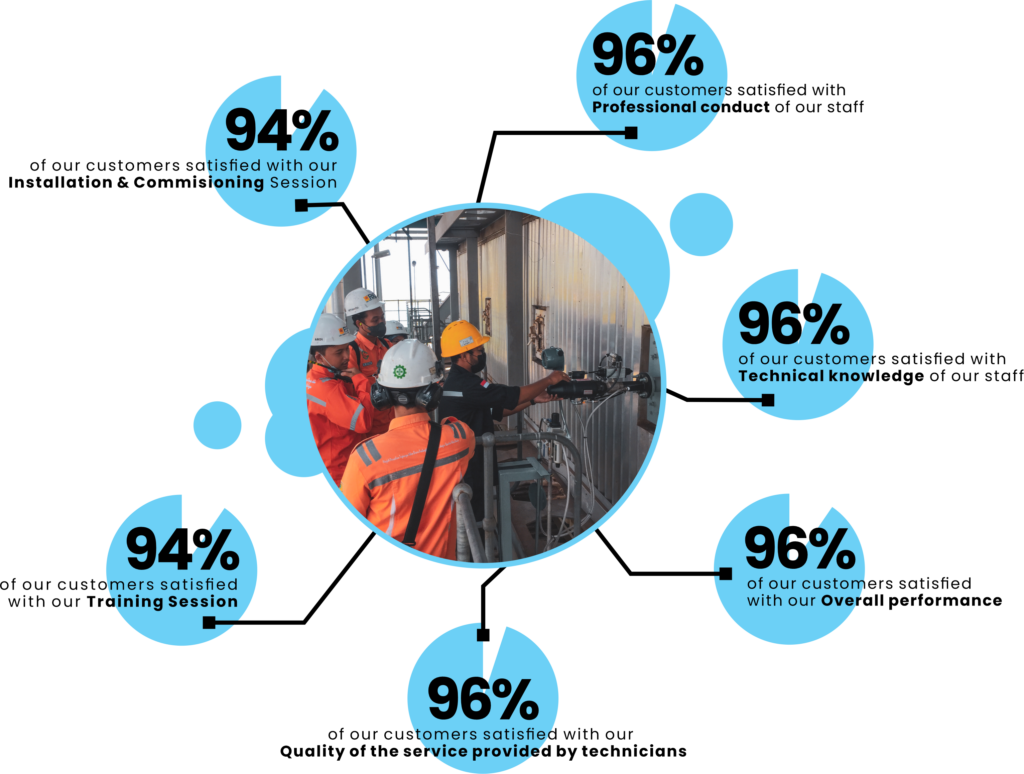 Customer Experiences
All the feedbacks are important to us because Customers' Satisfaction are the reason we do what we do. All the customers want the solution they can trust and these are some positive quotes we would like to share with you here.
"It is proven that after the implementation of FEGT online, the anti-slag injection process is no longer used and the temperature of the inlet air preheater is lower, so the potential for derating the unit is reduced. With FEGT online for operators it is safer because they are no longer taking measurements in the pipehole with a portable thermometer. In terms of maintenance, after implementation, it's just cleaning the outside and checking the water cooling without any serious inspection."
"It can be utilized by the operator and performance team in monitoring internal combustion boilers"