GENERATOR & TRANSFORMER PROTECTION RELAY
PROTECT THE CRITICAL EQUIPMENT
Protect the critical equipment from damage, failure and costly repairs, TECG Control are protection relay system upgrade in our solution.
MODERNISE OR UPGRADE THE PROTECTION RELAY
Many electric system operators need to modernize their protection and control systems in their existing facilities. By taking advantage of the flexibility, data recording, and self-diagnostic capabilities of microprocessor-based relays, we offers the case configurations to customer/end user that are designed to fit in same space as a direct replacement of existing protection system. With this upgrading, it can improve the system reliability and decrease maintenance and operating costs.
Often the analog or analog mechanical protection relay has been obsolete or facing support issue.

We carefully selected the SEL protection relay as our solution. The SEL relays built with the comprehensive and advanced protection features. It is also user-friendly and reliable made, comes with 10 years hardware warranty.
SEL-700G provides a complete protection and synchronization solution for synchronous generators.
Eliminate the complexity and cost of standalone synchronizer packages. Integrating the synchronization capability into the generator protection relay provides the most cost effective and reliable solution. The optional SEL-2664 Field Ground Module accurately detects field ground faults whether the generator is operating, stopped, or de-energized.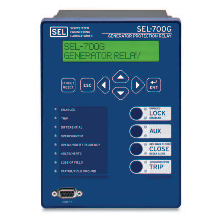 KEY FEATURES OF SEL-700G
Can apply as primary protection with backup configuration
Field-configurable front panel, including display, LEDs, and pushbuttons.
Field-upgradable design.
Software to Set, Monitor, and Control the SEL-700G
Software to Retrieve and Display Event Reports
Fast and Easy Troubleshooting
Ethernet, serial, and expanded I/O options.
Industry-Leading Quality, Reliability, and Service.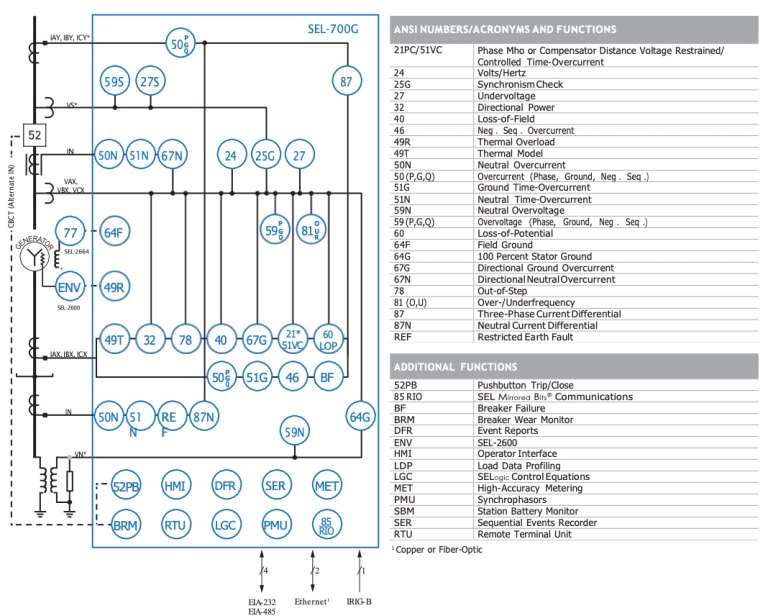 TURNKEY GENERATOR & TRANSFORMER RELAY SYSTEM UPGPRADE
We provide fully integrated and engineered power protection system lo protect your critical assets.
Services including are:
Send us your inquiry now, we will tailor a technical solution as per system requirement.